To begin my New Year resolution for bigger and wider aspirations, I just acquired a new computer monitor, turning my existing dual-monitor setup into a triplet panoramic display!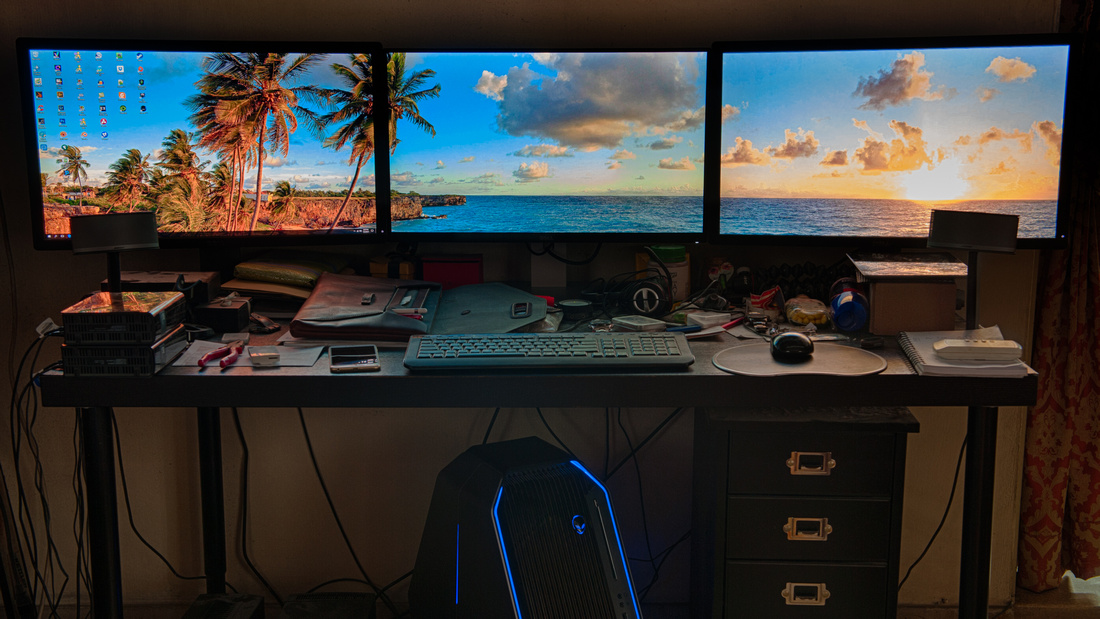 This was triggered mainly after my online purchase of the
Titanfall 2
game in December 2016, a top of the charts first-person shooter where you pilot a menacing Titan that rekindled my fondness for the
Mechwarrior
game I had a long time ago.

However, with a dual-monitor setup, it was very frustrating to play in. Actually any game is crippled in such a setup since you can only use one monitor that results you either looking at the left or right screen, never in a more appropriate centre display. You see, gamers either use one or three monitors, never two.
So, I had to get another Dell U2713H to match my existing units, but only the newer 27" QHD UltraSharp
U2715H
was available on Dell's website, which was fine, as its specs were similar with even thinner bevels, and it also cost the same at RM2,099. I quickly ordered it online and it was delivered to my home on 3 Jan 2017.
It took a while for me to figure how to set it up correctly. Firstly, I realized I had to set it, using its own menu, to be driven by micro-DP (display port) rather than the default DP, which was why I couldn't see anything on the monitor when it was hooked up to the PC. Secondly, for proper
multi-monitor SLI
to be enabled via the dual nVidia GTX 980 cards, all three monitors must be connected to the same card. Thirdly, you configure in the nVidia Control Panel on Windows 10 so that the display spans across for a native resolution of 7680 x 1440. Then, voila, it was magic.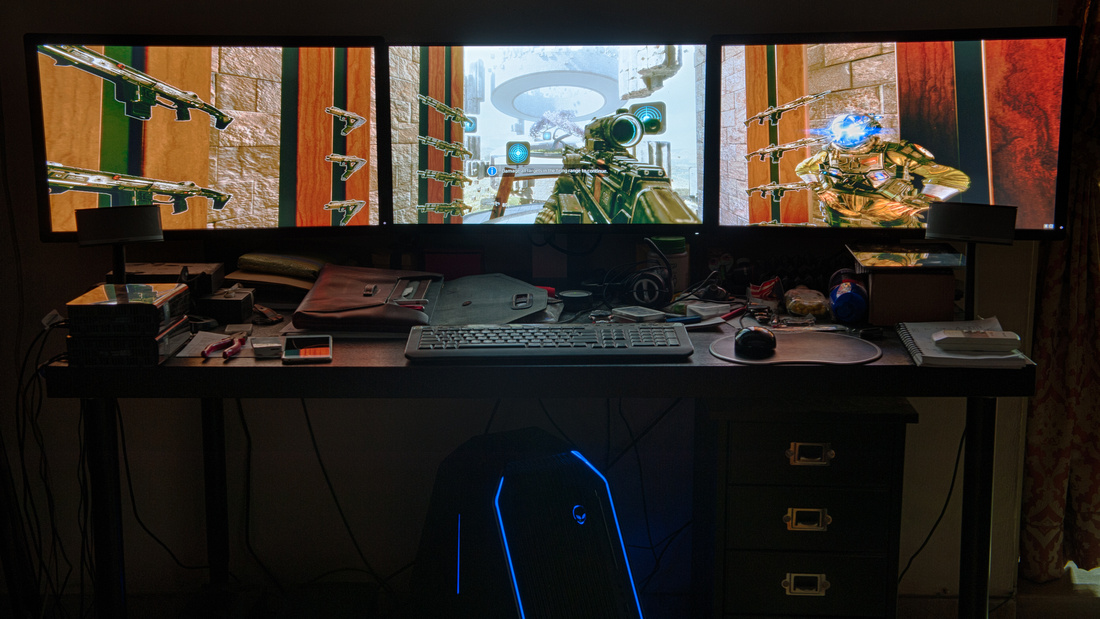 Now, playing my computer games is such an immersive experience, whether it be battling it out in Titanfall 2 or adventuring in my older games,
Witcher 3
and
Dragon Age: Inquisition
, which I'm inspired to play again from the start! Even doing photo or video editing, and muti-tasking several applications, is so liberating, as you have more desktop space to work with. I highly recommend having a three monitor setup – go for it!