Over many, many years, I have been backing up my computer system and data by using external hard drives. I would make both system images and data backups on multiple drives and end up having a stack full of them in my room. Finally, I decided to go RAID...actually BeyondRAID...and bought the Drobo 5C. It's a Direct Attached Storage (DAS) device that can hold up to five (5) internal drives that can be of any capacity, speed or brand.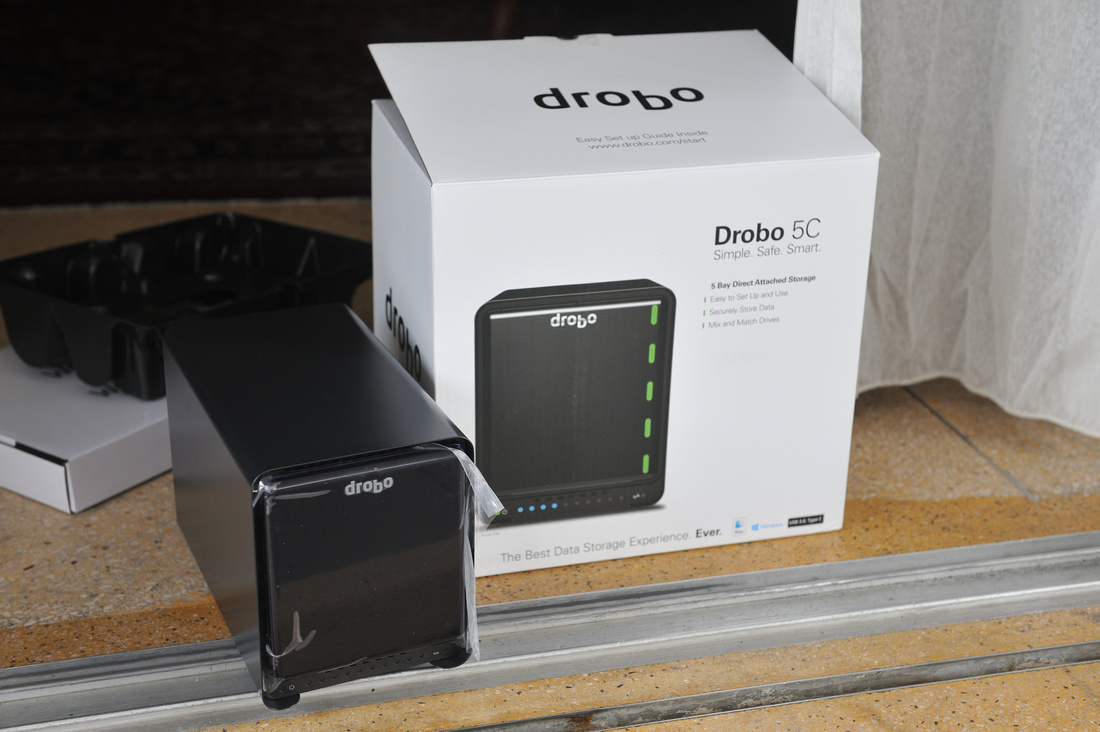 It just so happened that I had five of these 3.5" 3TB external drives, which meant I could fill up the Drobo nicely. So what I did was cracked open the Western Digital and Seagate enclosures and stripped out its hard drives, which I then inserted into the Drobo. This saved me from buying new internal drives as I was able to reuse these older ones.
It worked like a charm, and after enabling dual-disk redundancy that allowed two drives to fail and still provide data protection, I silently copied over all my computer data to the Drobo.

It's so easy to install and setup, and a great relief that my backup system is more resilient than before and I manage to declutter my work environment at the same time.